Why Unihealth Healthcare Management Consultancy?
We are a team of expert consultants in the healthcare industry working alongside regulatory bodies such as the Dubai Health Authority (DHA), the Ministry of Health and Prevention (MOH), and the department of health Abu Dhabi (DOH/HAAD). Top rated healthcare management consultancy. 
We know the UAE market, have the experience and are an ethical company focused on your needs.
We are an Affordable healthcare management partner. We are transparent and honest and offer high-quality ideal solutions tailored to our partner's needs.
We are passionate about our work and strive to deliver exceptional client results. We are the best at what we do, and we would love to
We understand the needs of our clients, no matter what size or scope of your business.
We are a team of highly qualified and experienced people who have been in the business for years.
We start this process by reviewing your detailed project and studying all relevant information. Then we analyze it to identify the gap and necessary actions. Finally, our consultant will provide you with an action plan to comply with the standards.
We go through your detailed projected we study all relevant information.
We do analysis to identify gap and necessary actions
Our consultant will provide you the action plan to comply with the standards 
Once agreement is side we will start implementation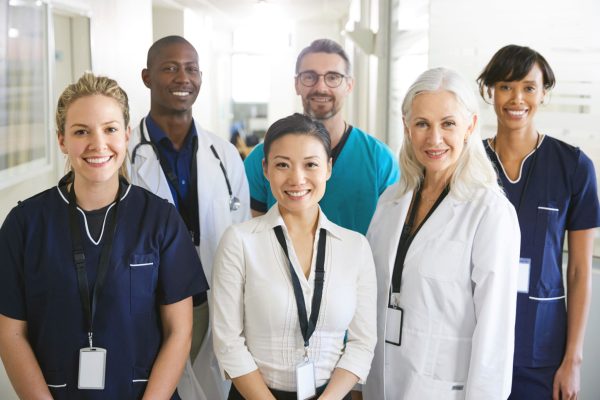 Healthcare Professional Licensing Services
We have helped many health professionals to peruse their successful health careers in the UAE, Our team is well experienced in the UAE professional qualification standards.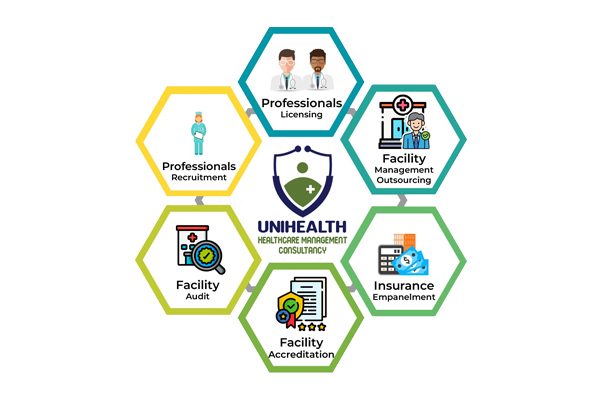 Healthcare Facility Management
The most economical way to operate your health facility efficiently without bearing extra costs. We are an excellent approach for health investors who want to focus on their core services.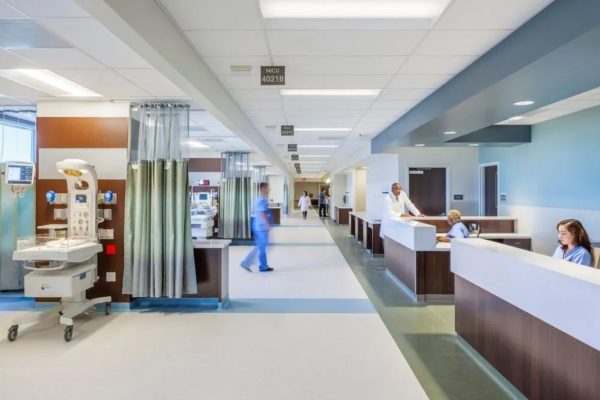 Health Professional Planning & Resourcing
We specialize in planning for healthcare facilities that meet international standards and ensure optimal resource utilization. We expertise to develop a design concept that meets your vision.
We Are Affiliated With the Below Entities
Our team has deep experience dealing with the below entities; we are committed to ensuring consistent and quality results.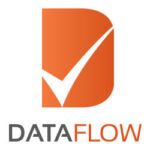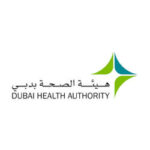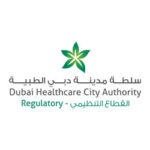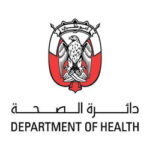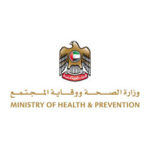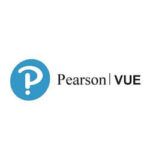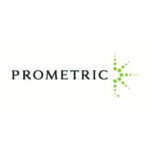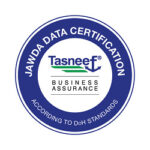 Our Healthcare Consultant is ready to assist you with the better advices
Find Out Health Professional Experience With Us
We have proudly helped lots of candidates to start their career in UAE and happy to hear their feedback
Malik Alamin
23 June 2023
I would like to highly recommend the office, they are really co-operative and will help you to get your license. 👍
Sojan Philip
13 June 2023
Good
Thanks lot. Fast processing and excellent manner. Special thanks to Mr.Mohmoud
Ashiq Salim
26 April 2023
Extremely good service and back up with reasonable rates. Wishing good future.
waleed darwish
23 February 2023
Great fast service and friendly staff
Martha Alhajjeh
7 February 2023
shiny raj
30 January 2023
I would highly recommend Mr. Mahmoud and Unihealth Management team to anyone looking for an experienced and reliable consultancy. Very trustable, organised and moreover the team always reply to the concerns . Kudos .
Good and fast services . I highly recommend
Excellent service.
Not recommended
Frequently Asked Questions!
we are happy to hear from you
We are happy to assist you please drop a message and our team will contact you.