New Healthcare Professional License in UAE
Healthcare professionals like Nursing ,Allied health and Physician seeking new license
to practice in the UAE are required to acquire a
Health permit
from any of health regulators sectors the UAE ,The Dubai Health Authority
(DHA)
, the Ministry of Health
(MOH)
, or the Health Authority of Abu Dhabi
(DOH/HAAD)
DHA-Dubai Health Authority
The DHA license is issued by the Health Regulation Department of Dubai(HRD).  It allow practicing medicine within the emirate of Dubai city 
MOH-Ministry of Health and prevention
MOH licensing is official permit given by ministry of health the healthcare professionals to practice medicine in Sharjah, Ajman, and Northern emirates
DOH-HAD Health Authority of Abu Dhabi
DOH Is a permit issued by (the regulative body of the Healthcare Sector in the Emirate of Abu Dhabi) it allow practice medicine in Abu Dhabi and Al city
The UAE'S Health License Authorities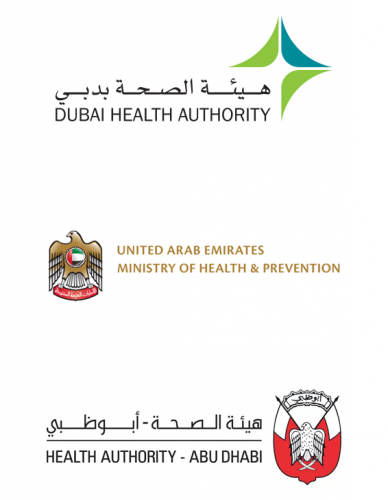 Email us on your documents Licensing@unihealthmc.com
Receive Eligibility letter
Start processing your application with expert consultant now
Our conusltant is fully equipped with high experptize and working closley with UAE regulatory bodies which will ensure compliance with licensing standared and avoid you rejection or delay in your application due to lack of experience
Nursing and Allied
(Normal Application Fees)
Application Primary Review Assessment
DHA/MOH/DOH Registration
Dataflow Verification
Exam Booking
GP Dentist / GP General
(Normal Application Fees)
Application Primary Review Assessment
DHA/MOH/DOH Registration
Dataflow Verification
Exam Booking
Specialist
(Normal Application Fees)
Application Primary Review Assessment
DHA/MOH/DOH Registration
Dataflow Verification
Exam Booking
We'd love to hear from you
Lets talk if you do have a quick inquiry.
Frequently asked questions
Can I take the exam if Im outside UAE
Yes, candidates can apply for UAE Exam from outside the country 
What type of exam will I take ?
UAE exam type depend of the title you applied for, Mostly Nursing and allied health are entitled for CBT exam where Consultant will be eligible for oral examination 
Is my exam valid for whole UAE Cities?
No, in UAE there are 3 different health authorities and each exam is valid for specific city 
What is the validity for UAE Medical Examination
Exam is valid for five years, however candidates shouldn't be in gap of practice for more than two years.
What is the difference between Eligibility letter and License ?
Eligibility letter is an a permit  seek job under a specific  health authority  where license is a final permit to practice under certain facility.
Do you provide exam material ?
Yes, we do provide some of exam sample question to shall assist in practicing before going for final exam 
I have applied for exam two times can I still apply again
Health professional is eligible to apply up to try times across the UAE'S Health Authorities 
Is there any time frame I have to take the exam
Candidate can take choose to book the exam any time and choose a appointment as as per available slots in exam schedule.
How you are going to process my application?
Candidate has send the below documents our email :Licensing@unihealthmc.com
A recent Passport-size Photograph
A valid Passport Copy
Educational Certificates with Transcript
Experience Certificates
Local Authority License / Registration
Good Standing Certificate
Logbook for surgical specialties
 QUALIFICATION ASSESSMENT: We will conduct your document assessment (this can be done in same day). If applicant is qualified then they have to pay required fees and start their process.

SUBMITTING DOCUMENTS & BOOKING EXAM: We will submit your application and book your parametric /oral exam as per required date.
Required documents for New license registration
A valid copy of the passport
Experience certificates
Educational qualifications
Valid Health Professional license /Registration certificate
Good Standing certificate Logbook for Surgeons Specialists.
Internship/Training certificate
Mark sheet/Transcript of record
BLS Card for Nursing only 
 
DHA-MOH-DOH appliction processing time
Usually, it takes 4-6 weeks, however, it's more depending on the source verification response dataflow company